Back in the water! The Max-Prop Easy install went…pretty easily. (Is that Max-Prop, Max Prop, or MaxProp? It took me a minute.) More on the Max-Prop below…
The haulout and re-splash in general? Well… What could possibly go wrong? Check out the video.
Get The Book, FREE on 2/22…!!!
How Not To Sail
As I mentioned, just go to the HERE this Saturday February 22nd between 0:00 and 23:59 PST, and you can't miss the link.
This is the official book launch, so if you enjoy reading it, maybe you can help a fella out and leave a nice 5-Star rating and review.
(And if you don't feel the 5-Star love, I'd still love to hear your feedback…but preferably in the Facebook group in that case…!)
Thank YOU for being a fellow #HowNotToSailer…!
Max-Prop Easy
(BTW, I do not—as least as of this writing!—receive anything from the fine folks at PYI for mentioning the Max-Prop. But so far, I'm favorably impressed.)
The Max-Prop Easy is apparently the latest prop from PYI, and if you saw the video, the name is pretty apt. They say you can even install it underwater.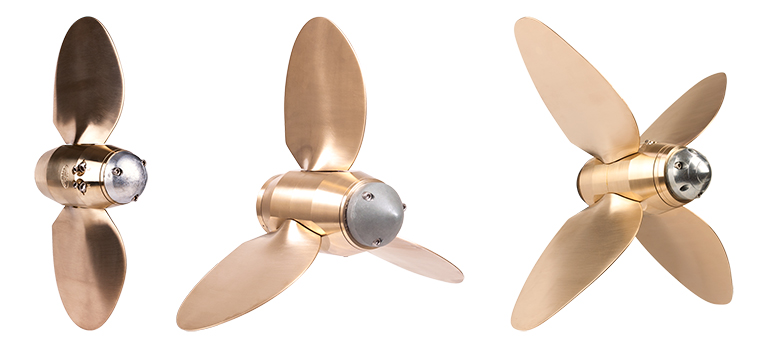 It only took me about ten minutes (after removing the old prop) to install this baby.
This is a feathering prop, not a folding prop…so the blades automatically assume the same pitch in reverse as they do in forward, which should remove a lot (if not all) of the prop walk you get in reverse on a single screw sailboat. [NOTE: It does *not* appear to have affected prop walk much, if at all. But otherwise, it seems to be a great prop.]
Unfortunately, it was pretty breezy and hectic when I was backing out of the boat yard, and I've only been out once since, to get some drone footage…but it seemed like the prop walk was minimal to nonexistent this last time. I'll have to test it some more. [Yeah…I guess it was my imagination.]
The build quality of the Max-Prop feels excellent and heavy-duty, Turning the blades by hand reveals a really smooth and precise motion, with all the blades moving in perfect alignment.
You can adjust the pitch if needed, but I think the fellas at PYI figured exactly what I needed to match my old fixed two-blade prop.
Although I still have some vibration issues, I think they may be in the engine/transmission, since the vibration also occurs in neutral. At speed, though, the new four-blade prop seems to smooth things out greatly.
I'm looking foward to getting back down to Jacie Sails and doing some more motoring around!
---
Other Stuff
The Audio Podcast
The audio podcast has been going since March 2019, just after the Miami Boat Show.
If you didn't know already, Season One is the story of me sailing alone from St. Pete to Miami for the boat show…to launch this podcast. (So, yeah…kind of a "meta" thing there.)
On the way, you can bet I meet some salty characters, encounter some setbacks, and make some stupid mistakes.
You can hear and subscribe to it wherever you listen to cool stuff: Apple Podcasts, Google Podcasts, Spotify, Pandora, Stitcher, Radio Public…you name it!
(And who should be making a featured appearance in the very first episode, but…Bob Bitchin!)
LISTEN TO THE FIRST EPISODE
Subscribe FREE and never miss an episode!
---
Where Else To Find Me
Subscribe (FREE) on YouTube! YouTube.com/HowNotToSail
Private Facebook Group – hownottosail.com/community
Twitter – @HowNotToSail
Instagram – @HowNotToSail
---
Web Hosting
I rely on SiteGround hosting and domain registration to help maintain my sanity. Check 'em out if you need a fast reliable website host or cheaper domain hosting.
https://www.hownottosail.com/siteground
Gear
Everything listed here I use and love. Yes, I make some ducats if you buy via the links. Not everybody needs every piece of gear, so do your homework before dropping any bread…and hit me up in the comments if you have any questions!
(I'll be expanding this list…stay tuned! I have a lotta gear…)
Apogee Duet USB audio interface- https://amzn.to/37PjNdF
Zoom f8n Multitrack Field Recorder – https://amzn.to/2XZ4Dhz
Zoom H4N Digital Multitrack Reorder w Stereo Mics – https://amzn.to/2R2pHlB
Canon 6D DSLR Camera – https://amzn.to/37SRKd8
Canon M50 Mirrorless Camera – https://amzn.to/2R7HyaT